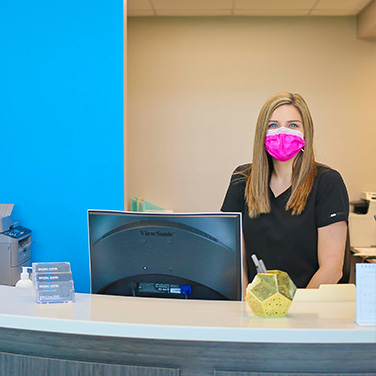 SEO, or Search Engine Optimization, is imperative for any business looking to improve their internet presence, especially those in the competitive field of dentistry. In short, properly executed SEO can drastically boost your ranking on major search engines like Google. When your business pops up at the top of Google's search results, you should see a significant increase in website traffic.
The ultimate goal of dental SEO is to attract and convert new visitors into high-value patients. However, accomplishing this goal requires a deep understanding of SEO, its growing complexities, and Google's ever-evolving search algorithms. Many dentists simply don't have the time to handle SEO on their own.
This is where Digital Future 24 comes into play. As a full service dental marketing agency, we can help facilitate, execute, and maintain a successful SEO campaign. Premium SEO is just one of our many Premium services designed to improve your practice and increase patient volume!
SEO for Dentists
In today's internet age, most business owners should be familiar with the basic concepts of SEO. Due to its constant evolution, staying up-to-date with the latest methods and tactics may prove easier said than done. Our Premium SEO services include two major components:
On-Site SEO Work
As you can probably guess, on-site SEO involves optimizing certain aspects of your website to clarify the intent of your content for major search engines. The main pillars of on-site work include website code, website structure, and of course, its content.
We can optimize your website code with title tags, meta tags, and image tags that target certain dental-related keywords and topics. Well-structured code also includes microdata, or a semantic vocabulary of tags known as schema. Schema provides major search engines with the information they need to better understand your content and provide the best possible user results. Adding schema markup to your HTML improves the way your page is displayed on search engine results pages (SERPs) with relevant details below the title.
We can optimize your website structure with a user-friendly interface and experience, mobile functionality (responsiveness), a dynamic sitemap, and faster page speeds. A well-structured site also allows search engines to find relevant information with ease, resulting in a higher overall ranking.
Lastly, and perhaps most importantly, we can optimize your website content with custom-created pages that engage potential patients. Both website visitors and search engines favor unique, informative content with well-placed key words. Strong content should also establish your practice as a leading authority in the field of dentistry.
Off-site Dental SEO Work
Off-site SEO is designed to establish a sense of authority and trust with potential patients trying to find a new dentist. We may use a variety of tactics to accomplish this goal. Ultimately, we are trying to convince major search engines that your site is important!
Google's search engine algorithm tends to favor sites with "authority." One way to establish authority is to generate positive patient reviews on Google, Yelp, Healthgrades, and even Facebook. Local directory listings, social media integration, and blogs can also establish trust and familiarity with a Google user.
We typically boost the importance of your site through relevant link building and backlinking using "white hat techniques." White hat SEO targets a human audience, as well as search engine algorithms, to produce a better, more organic ranking. Quality content and a clean link profile are vital to the integrity and credibility of your site, in the eyes of search engines and patients alike.
Is SEO for Dentists Any Different Than SEO for Non-Dentists?
The short answer: yes and no. In theory, SEO for both dentists and non-dentists should accomplish the same goal, which is to increase the number of visitors to your website. However, implementing the few key differences between general SEO and dental SEO can dramatically improve your results.
Together, we can significantly expand your online visibility, and increase your patient acquisition rate.
Often times, our services for your practice will involve a combination of both local and national SEO tactics. Using the proper, most current methods will ensure your site earns a place at the top of search engine results page. Local SEO helps the people in your area find your practice. Then our specialized on site conversion techniques will get more of these potential patients to schedule an appointment!
There are four major, distinct pillars of dental SEO include: patient-focused site design, high-quality backlinks in the dental industry, consumer psychology, and dental-specific testing and research. These four methods help us attract and secure more high-value patients, rather than simply increasing your website traffic.
Congratulations, you've launched your website! Now, let's talk SEO. Think of your website as the body of a beautiful car. Sure, it's great to look at, but it doesn't do you much good without a great engine. Our Digital Future24 Jumpstart package serves as that engine and a strong introduction to the world of Search Engine Optimization. This one time fee will aid in the pursuit of gathering new leads and generating real profit. Take advantage of our experience and expertise to truly start your website off on the right foot.
Keyword Research
Install Google Analytics
Create XML Sitemap
Add ALT Tags
Create Page Title and Descriptions
Add Location to Google Maps
Submission to 1500 Search Engines
Add Business to 3 Local Directorie
303 Re-Direct
Install All-In-One-SEO Plugin
Rename Page URL's
Social Share Buttons
*Price is based on a 5 page website. Additional pages are €100 each.
(Requires 12 Months Prepayment)
How much should you budget for SEO services? Countless business owners and SEO service providers struggle with this question every day. Because the web doesn't operate in a vacuum, the specific requirements for a successful campaign can (and do) vary widely. In short, it comes down to a matter of positioning – how does your website compare to your competitors. That position and how fast you want to make progress are the top variables for determining budget. We will create a custom SEO strategy based on your €800/month budget.
Website Audit
Keyword Research
Custom SEO Strategy
On-Page SEO
Off-Page SEO
Submission to Search Engines
Link Building
Web 2.0's
Monthly Reporting
We will create a custom SEO strategy based on your €1000/month budget.
Campaign Setup And Optimization
Website Audit
Custom SEO Strategy
Keyword Research
On-Page SEO
Off-Page SEO
Link Building
Monthly Reporting
We will create a custom SEO strategy based on your €2500/month budget.
Campaign Setup And Optimization
Website Audit
Custom SEO Strategy
Keyword Research
On-Page SEO
Off-Page SEO
Link Building
Monthly Reporting
We will create a custom SEO strategy based on your €5000+/month budget.
Campaign Setup And Optimization
Website Audit
Custom SEO Strategy
Keyword Research
On-Page SEO
Off-Page SEO
Link Building
Monthly Reporting

FREQUENTLY ASKED QUESTIONS
Here are some of our most frequently answered Search Engine Optmization questions and answers.
What does SEO stand for?
As you may know, SEO stands for Search Engine Optimization. But what does that mean? And what does search engine optimization entail? In short, SEO is focused upon acquiring website traffic and high search result rankings organically. By organic, we mean without paying for web traffic via pay-per-click ads, among other methods. Within SEO, there's a wide variety of strategies to accomplish the aforementioned goals—some of which are more effective than others. This could be anything from developing website content around keywords related to your industry to maintaining a strong presence across multiple social media platforms. SEO practices and strategies are constantly changing to remain effective as internet search engines continuously update algorithms.
How much does SEO cost?
To answer this question our SEO team would need to know more information about your business. We can tell you one thing though, from our 19+ years of analyzing thousands of SEO campaigns, the biggest reason why most campaigns fail (possibly yours in the past too), is that the company fails to properly assess the amount of work required to get you a great result and ROI.
That being said, our SEO packages range from €1000-10,000 per month with no-contract.
How long does SEO take?
To answer this question depends greatly on where you are today, what SEO has been done before, and what your competition levels are like.
As a general rule of thumb, most websites on page 2 can be brought to the first page inside 3 months. As for a brand new website, you're looking closer to 6+ months to get good first page rankings on competitive keywords.
During that time your leads and traffic will increase gradually and regularliy, but the big wins are once you hit the top half of the first page.
Can you get me to #1 on Google?
Our team of SEO specialists will get you to the best possible position for your market, and flood your business with new organic traffic. From our 19+ years of SEO experience, it's better to focus on ranking your business for the right keywords than just chasing #1's. If #1 is possible for the right terms, then we'll give it everything to get you there.
Will my results drop if I stop doing SEO?
SEO is much like going to the gym. After working out for 12-months straight, you're going to be in great shape, and even if you stop for 3-months, you're going to maintain a pretty good physique. However over time your results will drop off, and you'll need a tune up.
The same is true for your SEO. Everything we do is permanent & long term, however with time your competition may work and out-rank you.
Do I need to sign a contract?
No. Our SEO team believes that if a company needs to lock you in with a long term contract, they aren't confident in their abilities to delivery quality, effective work that will keep you happy with the results on a monthly basis.
What sort of reporting will I receive?
You'll receive a ranking report outlining your websites progress in the Google SERP results every month. This provides you with certainty in the early months that although you might not be seeing more phone calls yet, that you are indeed growing forward every single week, and that we will get you to the end result that you want and need.
Is there any guarantees for our SEO service?
Know that no one can guarantee you to rank #1 on Google.
While many SEO companies guarantee a number-one ranking, Google ultimately makes that decision, and no SEO company has a special relationship with Google. Again, the relationship between a guarantee for top rankings and shady SEO companies is strong enough that Google recommends running away.
Our guarantee is that nobody will work harder to get you the rankings you deserve than our SEO team.
Is SEO dead?
While SEO isn't dead, over the years, elements of it have either died or evolved into something totally new. As a result, outdated SEO tactics can now actively kill your rankings on Google.
How did your site do in the most recent Google update? Did you see any change in rankings, traffic, and conversions?
Do you want more traffic?
Hey, I'm Khaled. I'm determined to make a business grow. My only question is, will it be yours?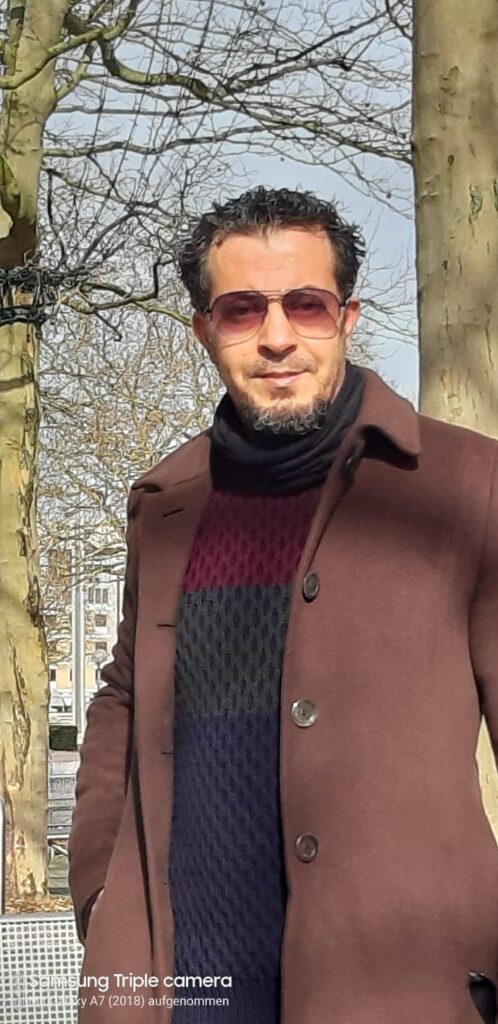 Automotive SEO For Car Dealers
Increase Domain Authority Rank high in Google
Buy Spiegel or Bild Backlink Now
RANK HIGH PERMANENT Do Follow verified Backlinks TOP authority with high PR ! SEO
POWERFUL Wikipedia Backlink To Increase Google Rankings and Local SEO
SEO JUMPSTART FOR NEW WEBSITES
GOOGLE TOP RANKING SEO Backlinks Manueller Linkaufbau High DA dofollow SEO local SEO Wolfsburg