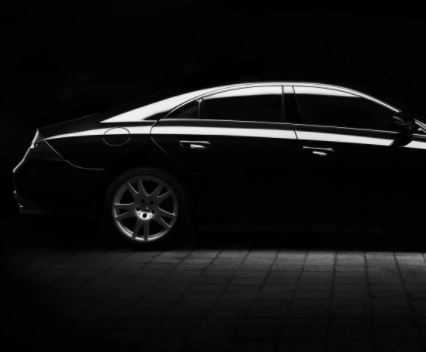 Automotive industry search engine optimization (SEO) is a critical component in the marketing strategy of an auto dealership, auto parts store or other business serving the automotive niche.
Automotive industry search engine optimization (SEO) is a critical component in the marketing strategy of an auto dealership, auto parts store or other business serving the automotive niche. Not only do you need a professional-looking website, you need an active presence in social media and to have your business profile that will rank in Google local maps. This is where our automotive SEO strategies come in to play and will help your business become more visible and rank for numerous keyword phrases.
Currently, prospective clients will review online profiles, websites and social media prior to making a significant purchase. The era is passing when dealers would attract the majority of their business through walk-on visitors to their car lots or from a passerby stepping into a brick-and-mortar store. Now, a dealership, auto service or auto parts website is an absolute because potential customers demand to know what offer and your prices before they spend their time going to your location.
Essentially, your website should function as sort of virtual showroom for your products and services in order to generate sales. When this is achieved, your sales reps sales conversions should dramatically skyrocket because the people who come to your location after visiting your website, want to be sold on what you have to offer.
In order to accomplish this outcome, your website must be optimized and rank for relevant keyword phrases. Additionally, your social media channel must display the best aspects of your business and these elements need to be backed up by positive reviews both on social media and your Google My Business local maps listing.

DOES OUR AUTO DEALERSHIP SEO & AUTO PARTS SEO INCREASE ONLINE VISIBILITY?
Automotive SEO is the process of structuring a website tailored for auto dealerships, auto parts stores or niche auto services with content-rich, contextual pages that are structured around traffic driving keyword phrases.
A site must look trustworthy and have relevant content that keeps website visitors on the page. The site must encourage the visitor to take action – whether this is to buy a car, sell a car, speak with a sales rep, buy parts or use a specific automotive service.
As SEO – services experts, with a specific focus on auto dealership SEO, we consult our clients on what must be done to rank their websites and what needs to be added or changed in terms of the navigation links, page content, meta content, appropriate headlines, and what keywords to target so that your website will rank on page one in Google and other search engines.
HOW OUR AUTOMOTIVE SEO COMPANY CAN HELP YOUR AUTO DEALERSHIP
Some people like the big picture overview and others like to get down into the nuts and bolts details… There are actually strict and specific guidelines Google has outlined for ranking websites.
When SEO backlinking strategies are applied to an optimized website, the results are tremendous. If incorrectly applied, then the results are disastrous and costly. By using search engine optimization, automotive industry businesses dramatically enhance the odds of ranking of relevant keyword phrases. When this happens, the results are increased website traffic which means more opportunities for conversions and sales.
How can we help? If you are interested in SEO services, please check our store for the right SEO Package that suits your target and budget.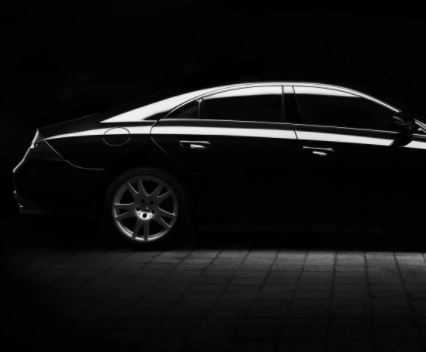 What is On-Page SEO?
An important aspect of SEO content is to "optimize" keywords that are relevant to automotive websites. In many ways, search engines still can't understand web pages like a human does. Optimizing content in a natural way that maintains readability and keyword focus is an important part of the auto dealer SEO process. The most important dealership content should be optimized in text format, because images, scripts and other non-text content may be ignored by search engines. Keywords are fundamental to SEO for car dealers. Dealership content is optimized to match the keywords and the intent of users. Search algorithms try to understand keyword context and variations by looking at optimized elements, such as topical relevance, semantic distance, prominence and proximity of keywords.
Keyword Research
Knowing the best keywords to target is a critical part of automotive search engine optimization. Keyword research helps determine the right keywords to target. Auto dealer SEO companies use online tools like Google Keyword Planner that suggests keyword options and provides estimated search volume based on a history of user searches. In addition to knowing which keywords to target, it's essential for car dealers and SEO agencies to understand the work required for search engine marketing because high traffic keywords are more competitive and take longer move up in the search results. A good SEO marketing strategy for car dealers is to create content that targets the most competitive keywords and relevant variations of long tail keywords.
Meta Titles
The meta title of an auto dealership web page is a search engine optimized description of the content. An SEO agency will optimize each title for specific target keywords and for user experience. Titles cannot be duplicated on other pages. Search engines display about 70 characters of a title tag in the search results. Longer titles can be used, but may be truncated in the search results. Creating a compelling title can affect visits from the search results, so it's important to not only think about automotive SEO, but the entire user experience. The title tag is a new visitor's first interaction with an auto dealer brand and should convey a positive impression.
Meta Descriptions
The meta description provides a short summary of the content on a page. Search engines do not use the description tag for car dealer SEO rankings, but it is the primary source for the snippet of text displayed under the title in the search results. Descriptions cannot be duplicated on other pages. It's important to craft a compelling description using relevant keywords because it can affect the auto dealer SEO click-through rate. Meta descriptions can be any length, but search engines generally will cut snippets longer than 160 characters.
Heading & ALT Tags
The heading tag is an element used to represent different sections of the dealer website content. Search engines check the relevancy of the header tag with the associated content. The h1 is an important tag and should contain a short description of the page content using the primary keywords. Subsequent tags, such as h2 and h3 are generally used for secondary keyword headings. ALT tags are used for short descriptions of images on a page. ALT is an abbreviation for alternate text, which can appear in place of an image that does not properly display.
What is Off-Page SEO?
Search engines analyze the backlink profile of an auto dealer website by looking at inbound links from referring domains. The context of content containing the link, the anchor text of the link and the trust of the referring website can have an impact on SEO. The best practices for an auto dealer SEO service is to focus on acquiring natural inbound links.
Editorial Links
These are links given by other website owners as a reference for topically relevant information. Examples include content that provides current news, information or vehicle features. This can be challenging for car dealer SEO, which is why these types of links are highly valued.
Outreach Links
This usually relates to the direct promotion of link-worthy content. Automotive SEO services can contact website owners and bloggers to ask them about linking to auto dealership web pages. Relevant links are good for SEO, but they need a good reason to link.
Non-Editorial Links
These links are essentially semi-self-created and tend to have less value than editorial or outreach links. Sources may include relevant directories, business profiles, industry blogs and social media sites.
Referring Domains
The number of quality relevant domains that link to a website can be an important factor in your car dealer SEO strategy. It is a stronger signal than the total number of inbound links because it is a better indication of the true importance of a website.
Referring Pages
There are indications that Google is trying move away from relying too much on links as an SEO factor. They evolution of search algorithms could use a more holistic analysis of pages, which means links from referring pages will eventually become less important.
Referral Traffic
Getting links from quality websites can also lead to an increase in traffic. If a referring domain is relevant to SEO for car dealers, chances are that the traffic is also relevant, so the value of a link may not be just about SEO.
Brand Building
SEO for the automotive industry can provide a range of services to help build a car dealership brand and establish a website domain with good online marketing visibility that can generate qualified organic traffic and leads.
SEO Best Practices
Today, the best practices for automotive search engine optimization provide a blend of content marketing, social media and online marketing services. It's an on-going process of optimizing content and website elements, which includes constant research and testing to satisfy user queries.
Frequently Asked Questions
About Car Dealer SEO Strategies

On-Page SEO Optimization for the Auto Industry
An optimized website means that the content of the site is contextually relevant to your niche market and that the site is structured in a way that makes it easy for Google to crawl and index the site content. Optimized content will be centered around relevant keyword phrases while maintaining a high degree of natural readability for human beings.
SEO Meta Content Optimization by an Auto SEO Company
The meta description is the content that is displayed in the search engine results. It is a brief snippet of content appearing under the title of a search results that should cause the viewer to want to view the site and learn more. A meta description should be a compelling description of about 160 characters including relevant keywords to attract your target audience.
A page's meta title is a crucial part of website optimization. For example, if a page on your site has a review of a 2020 Honda Civic, then a relevant meta title like "202 Honda Civic Review – Discover the Latest Features" could be used. A title like this tells both search engine crawlers and online searchers exactly what a website page is about and what information they should find there.
Auto Dealer SEO Keyword Research
One of the primary mistakes that businesses attempting to optimize their online presence is not creating a structured website based upon relevant keywords. Often they try to mix unrelated keywords and then feel frustrated because they can't figure out why their website doesn't rank very well – if at all. Choosing relevant keywords to target is a crucial part of any automotive industry SEO strategy.
Using a keyword tool like Google AdWords Keyword Planner will give some estimated search volume for specific keywords. There is a trick to using this tool though… it is created for advertisers, not for SEO. Traffic estimates are very generalized and often the more specific a keyword phrase is, the higher the conversion rate will be. We constantly emphasize to our clients that you don't want to most traffic to your site, you want the highest converting traffic arriving to your site.
Auto SEO Agency Appropriate Use of Headers
Heading tags (namely H1-H3) are used to highlight the different sections of a webpage. Search engine crawlers contrast the relevancy of a page's content with the header tag. On our client site's we help them to determine the keyword phrases that a page can target and then we make sure they use these keyword phrases in their H1-H3 tags.
How did your site do in the most recent Google update? Did you see any change in rankings, traffic, and conversions?
Do you want more traffic?
Hey, I'm Khaled. I'm determined to make a business grow. My only question is, will it be yours?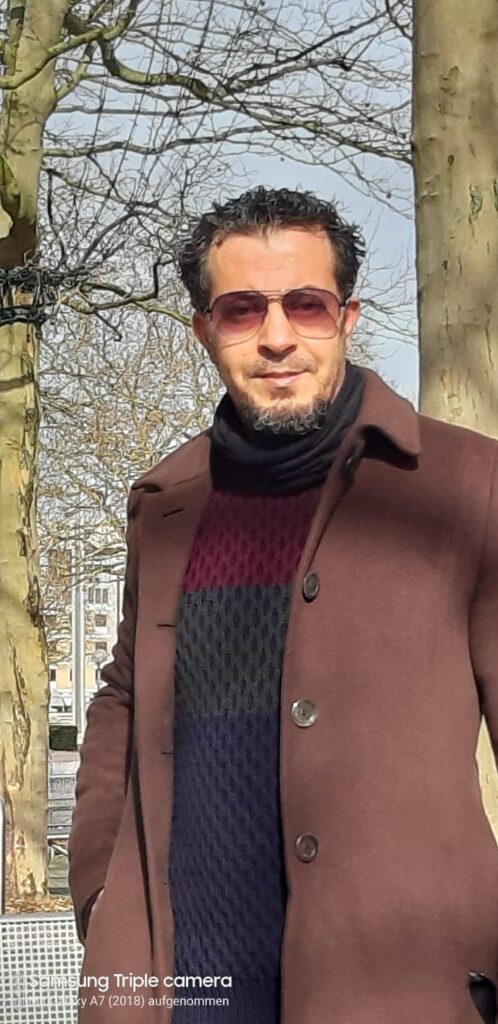 Automotive SEO For Car Dealers
Increase Domain Authority Rank high in Google
Buy Spiegel or Bild Backlink Now
RANK HIGH PERMANENT Do Follow verified Backlinks TOP authority with high PR ! SEO
POWERFUL Wikipedia Backlink To Increase Google Rankings and Local SEO
SEO JUMPSTART FOR NEW WEBSITES
GOOGLE TOP RANKING SEO Backlinks Manueller Linkaufbau High DA dofollow SEO local SEO Wolfsburg